2015 Photographer of the Year
and
Photo of the Year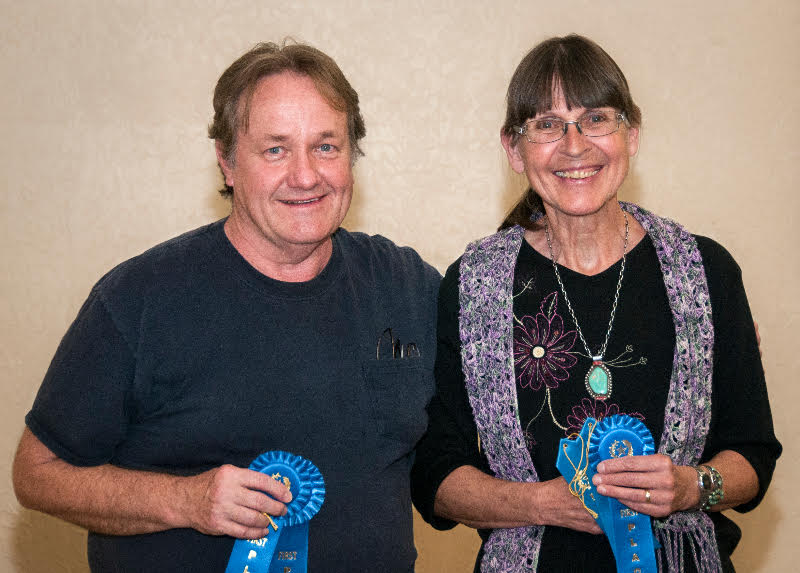 Congratulations to Lisa Mandelkern, Photographer of the Year, and to Jim Rodgers, who won the Photo of the Year award. Lisa submitted the photos entitled Spectacle, Parade, and Julian. Jim's photo Bosque Reflections received the Members' Choice award, as well as the Photograph of the Year award.

Lisa Mandelkern's Winning Photos
Jim Rodgers' Photo of the Year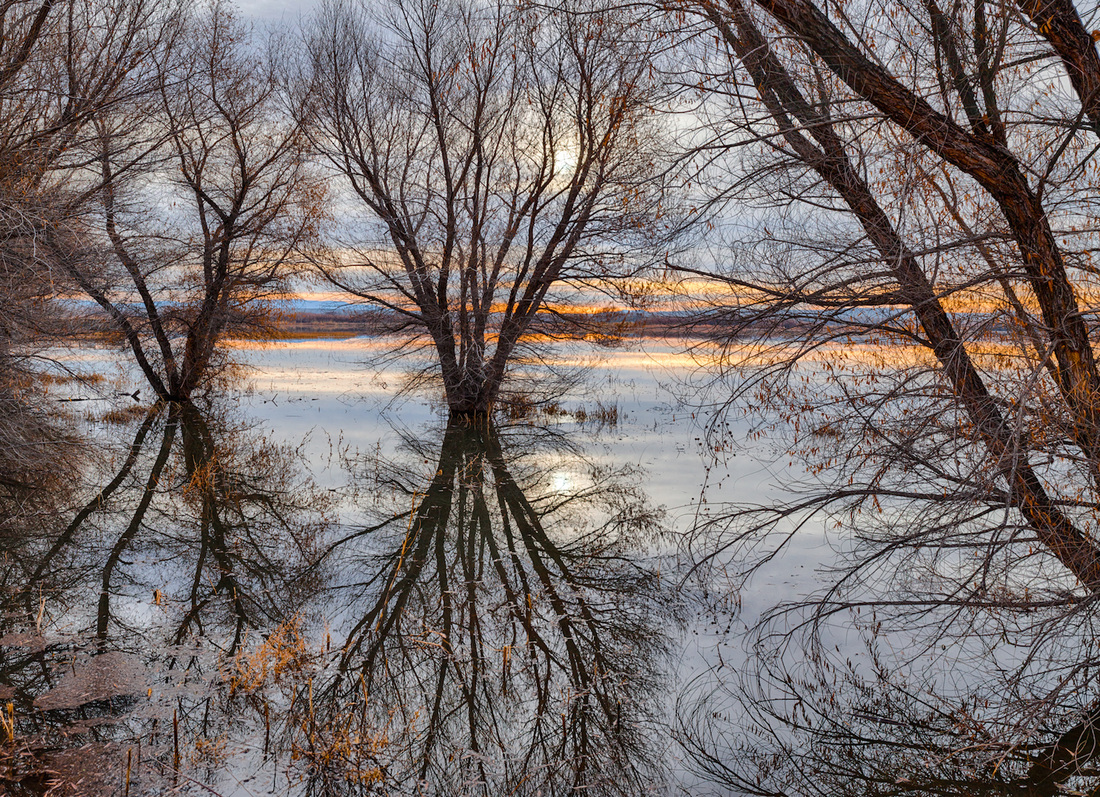 At the Nov. 17 DAPC meeting, members found out the judges selection for the club's top honors: 2015 Photo of the Year and 2015 Photographer of the Year and who won blue or red ribbons in the annual photo contest. There were two levels of entries in two categories -- Monochrome and Color. The audience also selected their favorite photo for the Members' Choice Award, and each of the judges selected their favorite for Judge's Choice awards.
Congratulations to all the photographers who entered the Photography of the Year competition. Your willingness to share your work helps all of us learn more about photography. Thanks go out to the judges also: Paul Schranz, Frank Gomez, Joy Miller, and Mike Kmetz.
All of the photo entries were shown at the Holiday dinner Dec. 1 at St. Clair Winery and Bistro. President Erik Winter congratulated Jim and Lisa on their exceptional photos, as well as others who were recognized for their photographic talents. Erik also thanked individuals who contributed to the success of the Club this year.
Color, Class A: Blue Ribbon Winners
Color, Class A: Red Ribbon Winners
Monochrome, Class A: Blue Ribbon Winners
Monochrome, Class A: Red Ribbon Winners
Color, Class B: Blue Ribbon Winners
Color, Class B: Red Ribbon Winners
Monochrome, Class B; Blue and Red Ribbon Winners
Judges' Choice Awards
Members' Choice Award
---